Peak travel season is upon us.
There's a lot to be said for the benefits of travel from relaxing to adventure, discovery and quality time with those you love.
As a modern day holiday maker, explorer or adventurer though there is an extra responsibility on our shoulders to 'leave no trace'
To travel consciously and conscientiously.
Then there is the issue of space…is it just me or is there never enough room in your suitcase/backpack? No matter how light I try and pack space is always at a premium.
So to help you travel lightly in all respects here are some new holiday must haves
1. Travel Soap by the friendly soap co. 
This soap has your back while you travel. It's designed to wash your body, hands, and hair. With a super luxurious and
moisturising lather it even helps with the 5* feels. It also means that they last longer than you'd expect, so they're even better value than they seem.
But it doesn't stop there. Enriched with lemongrass and tea tree oils it is naturally antiseptic and anti-fungal and it even helps to harmlessly repel insects.   It's even suitable for hand washing clothes should you run out of smalls or drip gelato down your favourite sundress.
Who knew one little soap bar could do so much?
The soap bars are all hand-made using an age old cold press method, that creates no by-products (waste) and also results in a bar that is completely biodegradable, so good for the planet even after you've washed it away.
They're also vegan, cruelty free Palm oil Free SLS and Paraben Free and made by a team all paid a living wage.
Simply packaged in card they're a really versatile and award winning travel buddy.
2. Earth conscious deodorant stick.

Strong enough to protect you on the hottest days, but without making the earth sweat, this has to be a winner.
Free from aluminium, parabens, and toxins. Using natural oils and waxes to moisturise and care for your skin whilst keeping odour at bay.
They're Vegan and plastic free, made in the UK and certified organic.
Strong but lightweight cardboard tube makes it a perfect travel companion, whist being able to be recycled or biodegrade when finished with. Which won't be for a while because a little goes a long way and they last ages. Making them both ecological and economical.
3. Mouth wash tablets.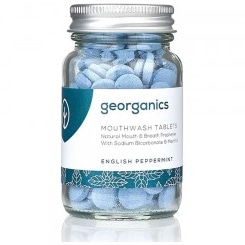 Perfect for keeping your breath fresh without the worry of transporting liquids or using plastic bottles.
Made of entirely natural and non-toxic ingredients, they are free from Fluoride, Glycerin and SLS. They help to restore a healthy pH balance to your mouth and freshen breath.
Just dissolve a tablet in a mouthful of water and wash.  180 tablets means you're good for a couple of months. Fully recyclable glass jar and aluminium lid mean you can either re-purpose the jar yourself or send it on to be recycled.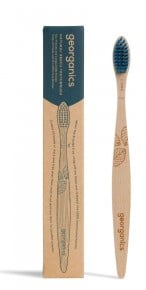 4. Bamboo/ Beech wood toothbrush
From a novel item these are now pretty mainstream, and are a great way of reducing a form of plastic that almost never gets recycled. When you think of every toothbrush you've ever had still sitting around somewhere it's pretty sobering.
Responsibly sourced and made these toothbrushes are a bio degradable/ compostable and recyclable solution.
 5. Toothsoap
This little tube is going to last you for even the longest adventures. Solid, so no worries of spillages and gloopy mess. It is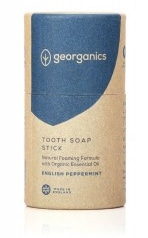 made from 100% natural and non-toxic ingredients and flavoured with organic peppermint essential oil.
Gently foaming it leaves your teeth feeling really clean and based on being used twice a day should last you 6 months. (Although at the time of writing I've been using mine for a month and have barely made a dent in it!
The smart and sturdy cardboard tube is fully recyclable or biodegradable when it's finished.
6. beebee wraps.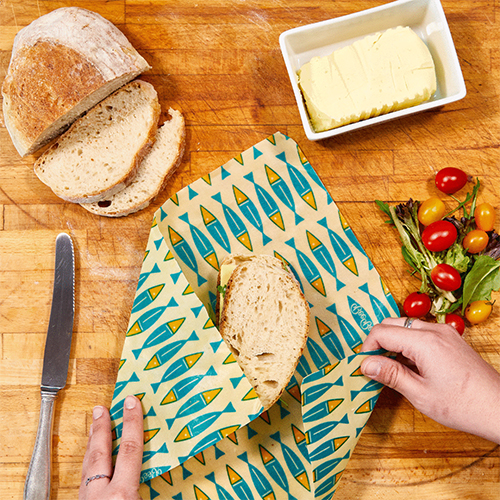 This might seem like a slightly odd shout, but they're such handy travel companions I couldn't leave them out.
Great for transporting food, or keeping bought food fresh if you're self catering without having to resort to the pesky cling film.
They're also great for providing a clean surface to eat from whilst out and about, picnicking or at the beach etc.
Also really handy for transporting your soap on the journey home. Keeping your toothbrush clean, and almost anything else you need them to do!
7. Green people sun screen.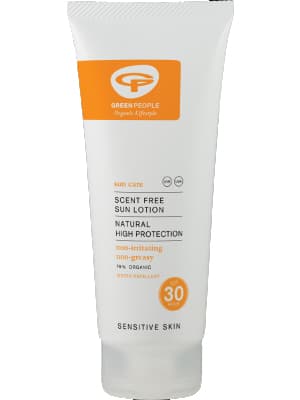 This sunscreen is completely marine safe and endorsed by the marine conservation society. In fact Green people are working in partnership with the Marine conservation society to help raise awareness and further their research.
The sunscreen is effective with broad spectrum UVA & B Protection, whilst using only natural and a high % of organic ingredients.
They are fair trade, Cruelty free, vegan and perfect for sensitive skin and even if you suffer from prickly heat.
Their packaging is made from sugar-cane and is fully recyclable and renewable. Farmed sustainably it is also carbon neutral.
Brilliant people and earth friendly products that will help ensure happy and lighter travels where ever they may take you.