The Isle of Wight has become a UNESCO Biosphere Reserve
UNESCO Biosphere Reserves are unique areas of environmental significance in which communities strive to work hand in hand, innovatively and responsibly to protect and support the local environment and the world we all live in. The Isle of Wight follows into the footsteps of the North Devon and Isle of Man Biosphere Reserves as England's third and the UK's seventh Biosphere Reserve.
The award was made by the United Nations Man and Biosphere Co-ordinating Council, who met in Paris on Wednesday 19 June. This year's Mardi Gras in Ryde will be a celebration of the UNESCO Biosphere Reserve, with over 30 schools, community organisations and off Island carnival companies joining the New Carnival Company on June 29.
The Isle of Wight AONB (Area of Outstanding Natural Beauty) Partnership worked on the application (on behalf of the British Government) for a period of 3 years, ensuring that the Island is recognised for the way people and nature coexist.


Isle of Wight Deer Conservation welcome this achievement of reserve status and said;
"One of the truly unique things about the Isle of Wight is that it is the only county in southern England where it is still possible to see not only red and roe deer but also red squirrels and dormice in the wild."
Ambassador Matthew Lodge, Minister and Ambassador of United Kingdom of Great-Britain and Northern Ireland to UNESCO, said:
"Congratulations to the Isle of Wight for becoming a UNESCO Biosphere Reserve.As an international agency of the United Nations, UNESCO seeks to build peace and a sustainable future for everyone through education, science and culture. If we are to solve the challenges we face together as a planet, we must all learn to live and work in harmony with nature — and this lies at the heart of UNESCO Biosphere Reserves – a global network of 686 reserves in 122 countries. The Biosphere reserves play a crucial role in solving one of sustainable development's most significant issues — the disconnection between people and nature. They reconnect people and the local economy with their environment to improve health and wellbeing; they protect and promote the area's biodiversity, land and natural beauty; they support environmental education and awareness; and, they increase community engagement through a range of projects and initiatives."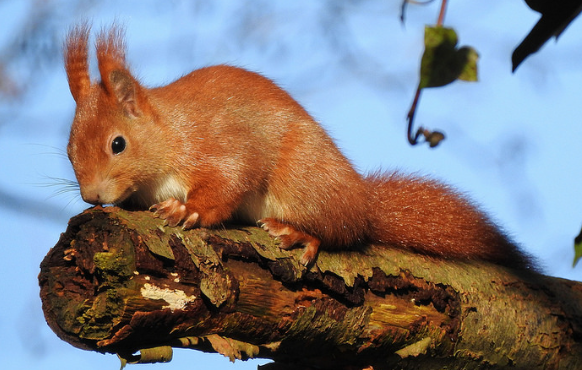 "The Isle of Wight community works hand-in-hand to conserve and enhance the island's rich range of cultural heritage and natural biodiversity by bringing together many partners in their pursuit of a more culturally and ecologically sustainable future. By joining this network, the Isle of Wight will be able to learn from and cooperate with communities all over the world who are pursuing innovative initiatives of looking after our precious environment for future generations. I am particularly pleased that this decision has been made during the Year of Green Action, a year-long project initiated by the UK Government to get more people from all backgrounds to connect with nature, and to show how we can all take affirmative action to improve our environment."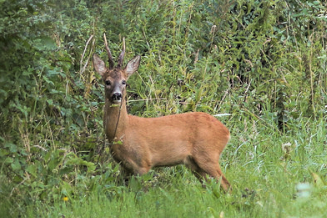 Richard Grogan, lead Officer for the IW AONB said:
"This is global recognition that our Island is not only an area of outstanding natural beauty, but that Islanders have played their part in looking after it. In spite of the modern day pressures brought about by the progress of human beings, nature continues to thrive here."
Richard hopes that the process of development and nature working together will continue for coming generations:
"The AONB partnership will continue to encourage all Islanders to take care of the environment for our children and grandchildren, as our parents and grandparents did in their turn."
Professor David Drewry, Natural Sciences Non-Executive Director of the UK National Commission for UNESCO, said:
"'I congratulate the Isle of Wight and particularly the team and all the partners that have worked exceptionally diligently in achieving this important UNESCO status. Linking the natural environment with its communities in a sustainable manner is at the heart of Biosphere Reserves. That the Isle of Wight has attained this recognition reflects its special characteristics and rich cultural heritage. I am certain the Mardi Gras event will be a particularly special celebration this year."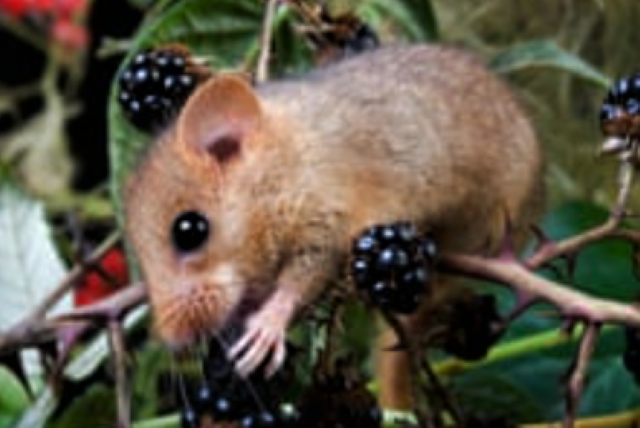 Concerns over what UNESCO Biosphere Reserve will mean were dismissed by Jonathan Bacon, Chair of the IW AONB:
"Achieving Biosphere status is like receiving the biggest gold star on offer anywhere in the world for people's relationship with the world around them. It shows that on the Island we are getting closer to finding the right balance between meeting our needs and our children's needs, while including the needs of wildlife. This accolade is a wonderful springboard to further encourage the Island's sustainable development and continue the already fantastic work that has been recognised on the Isle of Wight, by UNESCO."
Will Myles, Managing Director at Visit Isle of Wight said:
"This award is incredible, and a testament to the hard work that the Isle of Wight AONB Partnership have done – and continue to do. The Island's hundreds of thousands of visitors recognise it's unique qualities and to achieve the status of a UNESCO Biosphere Reserve is something that will most certainly have a positive impact on our visitor economy."
James Bridge, Secretary-General and Chief Executive of the UK National Commission for UNESCO said,
"I had the privilege to visit the beautiful and biodiverse Isle of Wight in depth in October 2018 when it hosted the UK Biospheres' meeting. The grassroots work, passion and commitment of people on the Isle to obtain Biosphere status is exceptional, exemplified by both the schoolchildren and teachers at the Mardi Gras and Richard Grogan of the IoW AONB and his team. This global recognition rightly demonstrates how the Isle of Wight is playing its part on the UK and world stage and helping contribute to the Sustainable Development Goals and the UK's key role in UN bodies like UNESCO."
For periodic updates on the Isle of Wight's deer please email deerwight@gmail.com, thank you for your interest and support
744 total views, 21 views today
The post Isle of Wight UNESCO Biosphere Reserve appeared first on Wildlife Articles.