These low cholesterol recipes can help keep your heart healthy and your tummy full!
RELATED:?7 Healthy Food Recipes That Can Boost Cognitive Function
In this article:
Chia Seed Pudding
Roasted Veggie Salad
Tuna-Stuffed Tomatoes
Garlic-Lemon Baked Salmon
Chicken Fajitas
Turmeric Soup with Ginger and Broccoli
Banana Oatmeal Cookies
Low Cholesterol Recipes the Whole Family Will Love
1. Chia Seed Pudding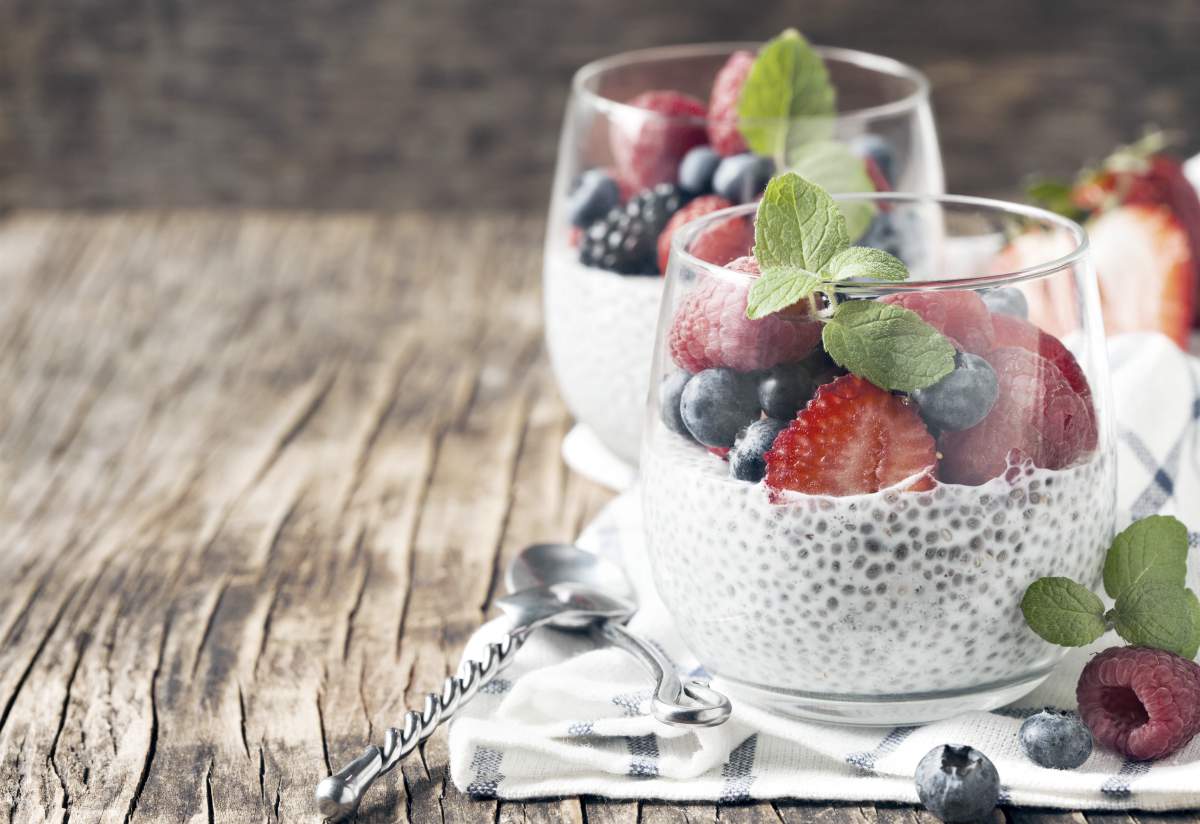 This is one of the easiest low cholesterol recipes you can try. Chia seeds are high in fiber and omega-3 fatty acids, which help reduce bad cholesterol.
Best of all, this pudding is creamy and versatile and you can play around with the add-ons depending on what your taste buds prefer.
Ingredients
2 tbsp chia seeds
1/2 cup dairy-free milk of your choice (e.g., coconut milk, almond milk, or cashew milk)
1 tsp of natural sweetener (e.g., honey, maple syrup, or Stevia)
fruit toppings (e.g., mangoes, strawberries, and avocados)
3 drops of vanilla extract (optional)
Directions
In a mason jar, combine your milk, chia seeds, vanilla extract, and natural sweetener. Mix them with a spoon or cover the jar and shake.
Let the ingredients settle at the bottom and then shake again.
Store in the fridge for at least two hours or overnight.
When you?re ready to eat, top the pudding with your preferred fruits.
Tips
Consider making this recipe in batches and eating them for breakfast. You can store them for up to four days.
While chia seeds are great, they can also be high in calories. So, go easy on them.
2. Roasted Veggie Salad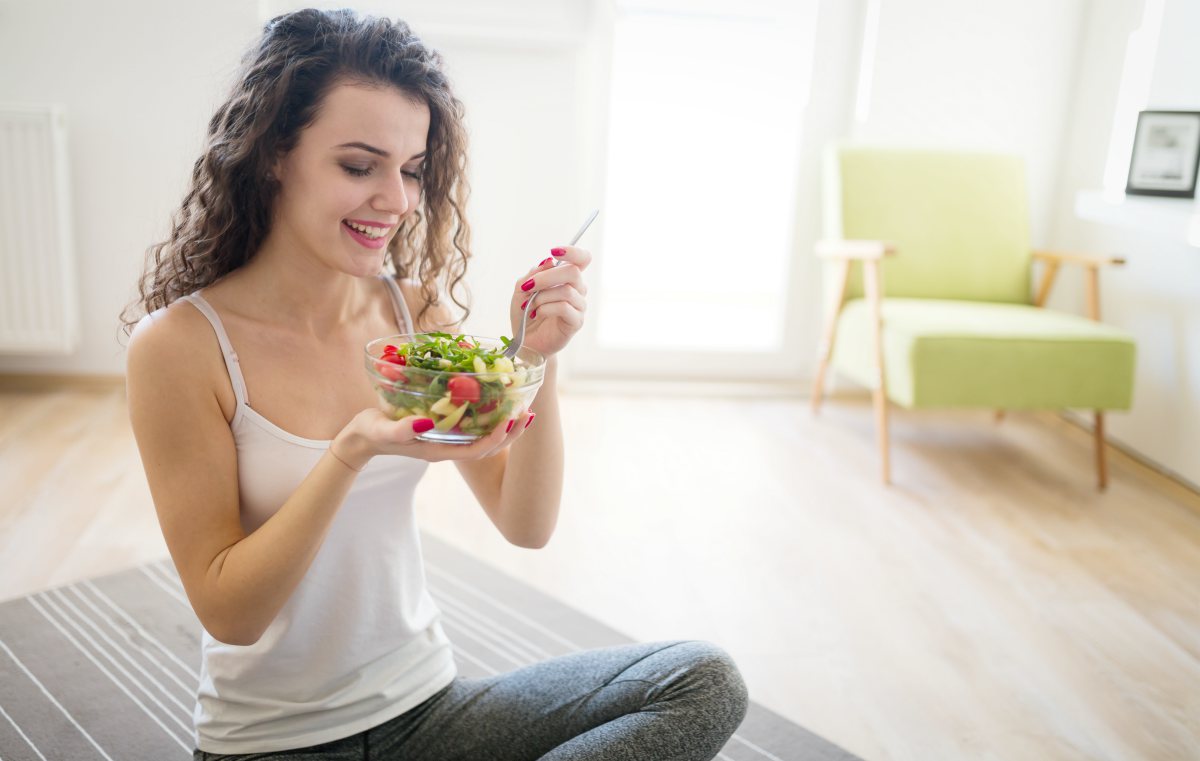 If you?re looking for crunchiness, one of the low cholesterol recipes you can try is the roasted veggie salad.
Vegetables are well-known for lowering the risks of having high cholesterol since they?re low in fats and calories. They can also contain antioxidants that prevent chronic inflammation.
Ingredients
5 pieces Roma tomatoes, chopped
1 eggplant, chopped
2 pieces baby or thin carrots, chopped
2 pieces of small yellow squash, chopped
4 cloves garlic
2 red bell peppers, chopped
1 bulb onion, chopped
1/4 cup olive oil
1 lemon, juiced
2 1/2 tbsp oregano
2 1/2 tbsp parsley
salt and black pepper to taste
Directions
Preheat the oven to 392?F.
Grease your baking pan and arrange your veggies according to toughness (tougher ones in the center).
Bake them for at least 15 minutes or until the veggies are tender.
While baking, get a bowl and make your dressing. Combine olive oil, juice of lemon, oregano, parsley, salt, and pepper.
When the vegetables are ready, get them out of the oven and cool them for at least five minutes.
Transfer them to your salad bowl and pour over your salad mixture.
3. Tuna-Stuffed Tomatoes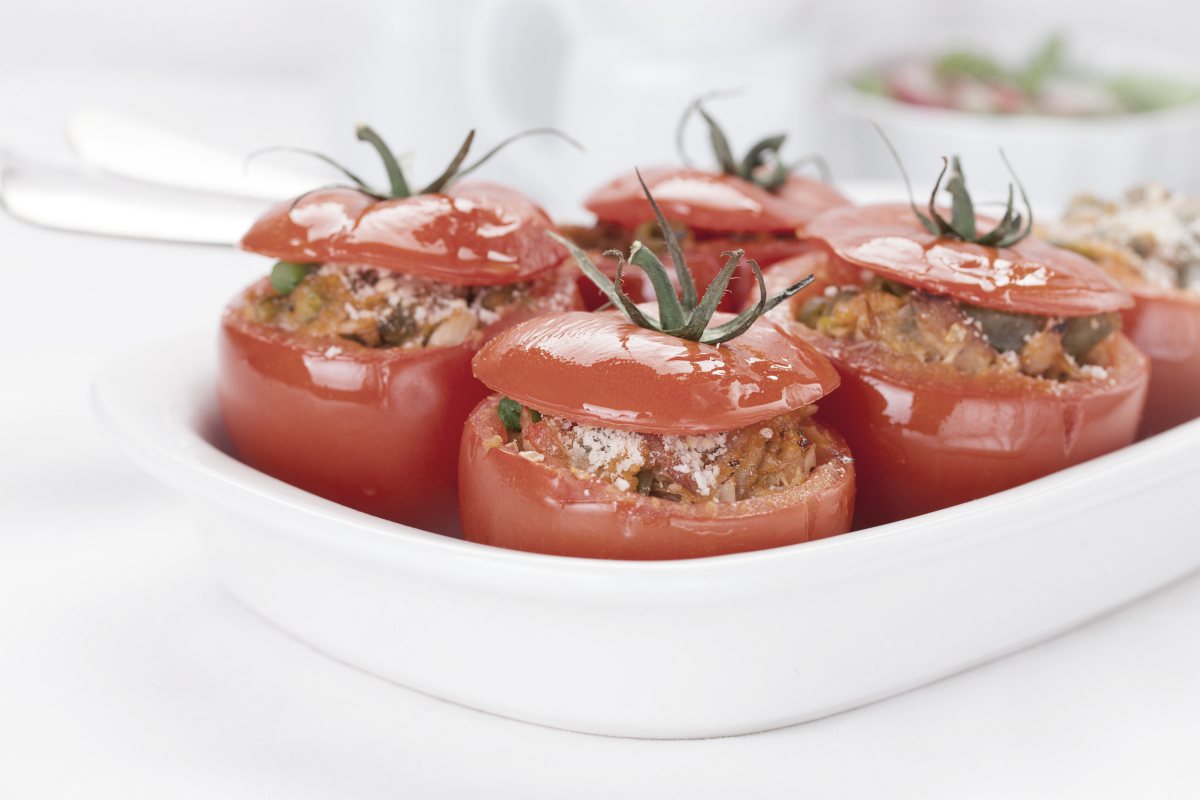 The Mediterranean diet is one of the most popular plans for those who want to reduce cholesterol. It promotes very little intake of meat, use of healthy fats, and more balanced meals.
If you find the usual recipes complicated and expensive, you can begin with this low cholesterol diet option: tuna-stuffed tomatoes.
Ingredients
4 large tomatoes
2 cans tuna, drained (preferably not soaked in brine)
1/2 cup low-fat mayonnaise
2 ribs of celery, chopped
1/2 tsp dill
salt and pepper to taste
Directions
Cut the top of the tomatoes, leaving about a half-inch hole in the middle.
In a large bowl, invert the tomatoes to drain the contents.
In a separate bowl, combine the rest of the ingredients.
Once the tomatoes are dry, fill each of them with the tuna mixture.
Serve them immediately.
4. Garlic-Lemon Baked Salmon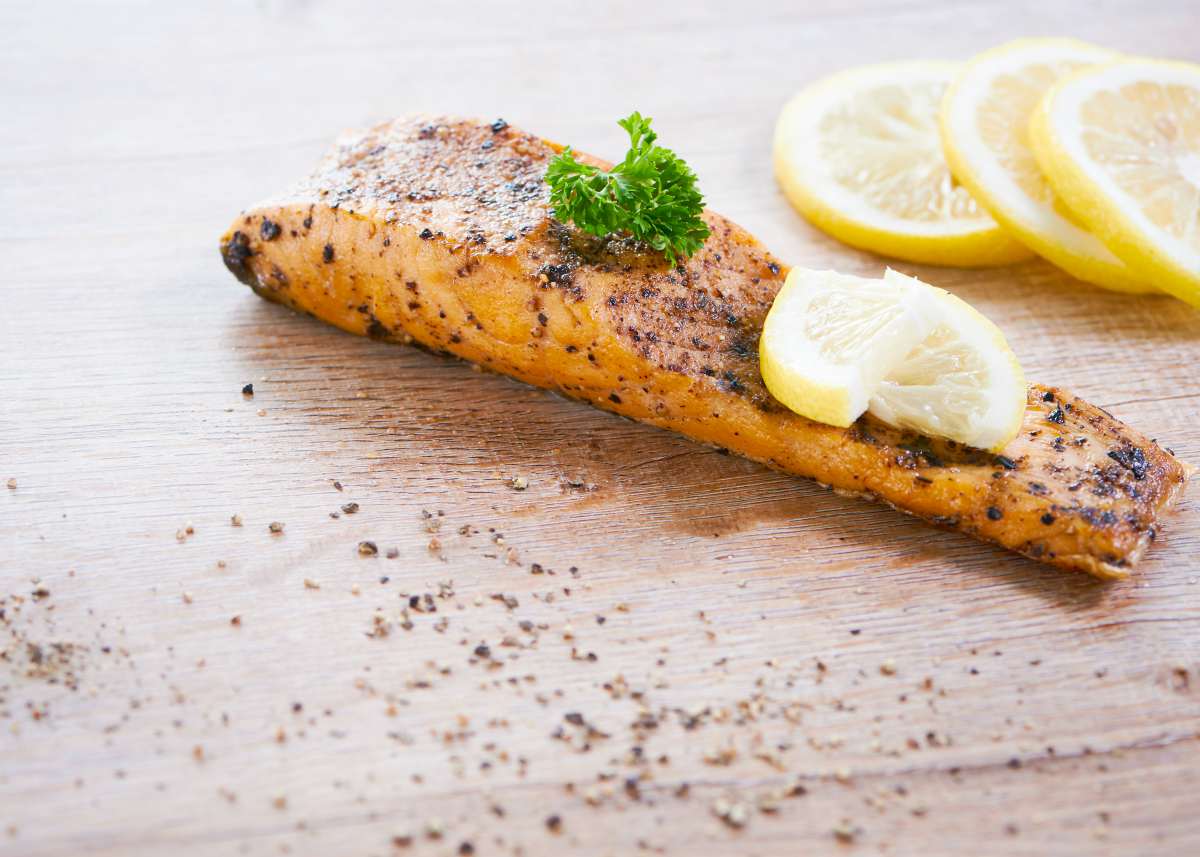 Salmon is light, fluffy, and nutritious and comes with omega-3 fatty acids. It is also rich in vitamins and minerals such as vitamin B12, and it's an excellent source of protein.
One of the delicious and easy-to-make low cholesterol diet recipes, it also includes lemon, which can help improve your digestion. You can get vitamin B6 from garlic, and this vitamin can increase the production of serotonin.
What is serotonin? It is a neurotransmitter or chemical messenger in the brain that regulates mood, sleep, digestion, and memory.
Ingredients
4 medium-sized salmon (preferably, wild caught)
2 cloves garlic, minced
3 tbsp olive oil
1/2 lemon, squeezed
salt and pepper
Directions
Preheat the oven to 450?F.
In a baking dish, arrange the salmon, with the skin on the bottom.
In a small bowl, combine olive oil, lemon juice, salt, and pepper.
Top the salmon with minced garlic.
Bake for at least 20 minutes or until the fish turns pink and flaky.
RELATED: Make Red Velvet Healthy With These Recipes
5. Chicken Fajitas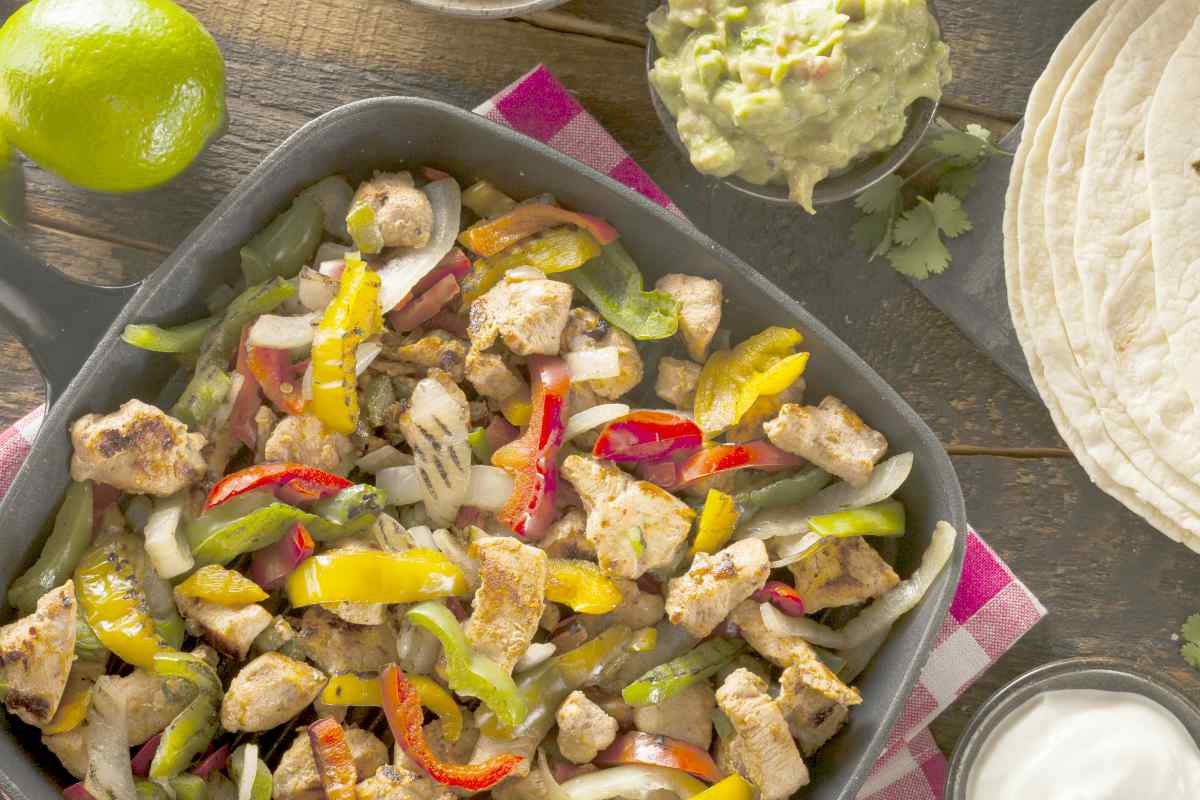 Fancy chicken? One of the low cholesterol chicken recipes you can do is fajitas. To make this healthier, bake the protein.
This is perfect for the summer! It takes less than 30 minutes to make, so you can have your friends over for a potluck.
Ingredients
500 grams skinless chicken breast, cut in lengthwise pieces
1/2 tsp cumin
1/2 lime, squeezed
4 tbsp olive oil
2 cloves garlic
dash of chili pepper flakes
2 red bell peppers, cut lengthwise
1 bulb onion, chopped
salt and pepper to taste
Directions
Make your marinade. Combine cumin, lime juice, olive oil, and garlic in a bowl.
Pour the mixture over your cut chicken breasts and marinate for at least two hours.
Preheat your oven to 400?F.
In a baking dish or sheet, grease your pan and layer it with the marinated chicken breast.
Add your onions and red bell pepper.
Bake for at least 20 minutes or until the vegetables are tender and the chicken looks cooked through.
Tip: Chicken fajitas is a versatile low cholesterol recipe. You can add other herbs such as cilantro, paprika, and cayenne pepper for extra flavor.
6. Turmeric Soup with Ginger and Broccoli
With ginger, broccoli, and turmeric, you will definitely have one of the low cholesterol dinner recipes. Besides lowering your LDL cholesterol, they can also decrease the risks of inflammation.
What is LDL cholesterol? LDL stands for low-density lipoprotein, and it is the type of cholesterol that can accumulate in the blood vessels and form plaques.
Ingredients
1 tsp turmeric powder
1 can coconut milk, unsweetened
2 cloves garlic
1 bulb onion
2 tsp ginger, minced
1 big head of broccoli, florets chopped
salt and pepper to taste
Directions
Bring the pan to low heat and pour half of the coconut milk.
Cook garlic and onion for about five minutes.
Add the rest of the ingredients, including the remaining coconut milk.
Let the mixture simmer for at least an hour.
Serve hot.
Tip: You can make superfoods such as broccoli a daily part of your diet with Alkalizing Greens. It is rich in fiber, vitamins, and minerals that can keep your blood vessels and heart healthy.
7. Banana Oatmeal Cookies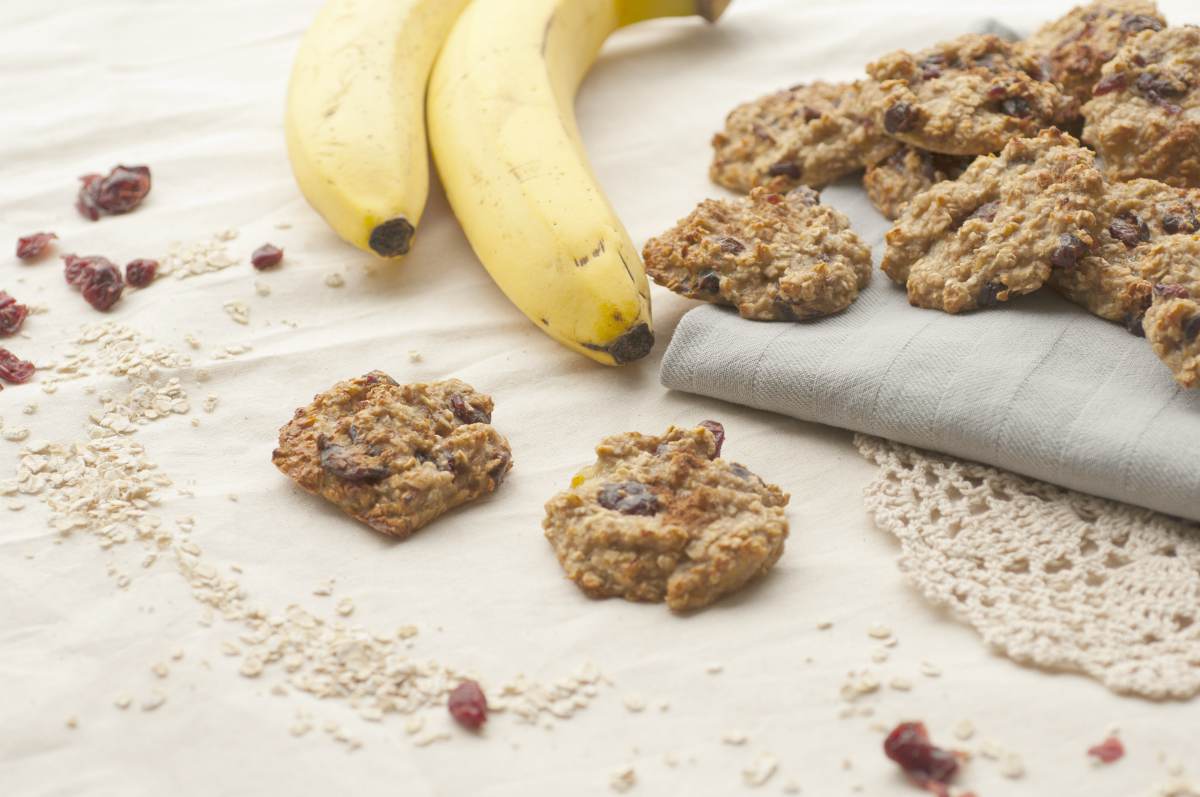 Low cholesterol recipes don?t need to be boring. In fact, you can have one as your snack or even dessert.
One of the low-fat low cholesterol diet recipes to try, especially if you?re craving something sweet, is banana oatmeal cookies. Both are high in fiber, which can keep your blood pressure in check.
Ingredients
1 large overripe banana, mashed until it looks like a thick liquid
1 cup quick oats
Directions
Preheat the oven at 350?F.
In a bowl, combine the oats and banana.
Line your baking sheet with a silicone mat or grease it.
Form your mixture into a ball and then press it until it flattens on your baking sheet.
Space the balls at least two inches far from each other.
Bake for 15 minutes or until it turns slightly brown.
Remove from the oven and cool the cookies.
Tip: You can give this recipe more flavor with chocolate chip cookies using dark chocolate and fruits such as mangoes and berries.
Many people believe foods that lower cholesterol taste bland. These low cholesterol recipes show you they don?t have to be.
They are not only nutrient dense and incredibly healthy but are also recipes your family will surely love to make over and over.
What are your favorite low cholesterol recipes? Share them in the comments section below.
Up Next:
The Truth About Cholesterol With Dr. Tami Meraglia
If Cholesterol Isn?t The Bad Guy, Then WHO Is?
Everything You Need To Know About SCOBY Kombucha
The post 7 Great Low Cholesterol Recipes You Can Enjoy At Any Age appeared first on Well Org.